Port Angeles Bed and Breakfast
Just a ferry ride away from
---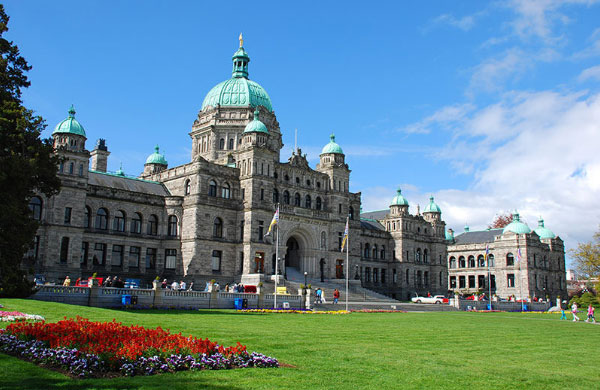 Victoria British Columbia CANADA
The City of Port Angeles is working with the City of Victoria to expand and enhance our mutual interests in promoting tourism. The car ferry M.V. Coho offers year-round daily sailings between Port Angeles and Victoria, and the Victoria Express passenger ferry offers speedy one-hour crossings during the summer season. As a result, individuals can enjoy the best that both cities have to offer the natural beauty of Port Angeles and the charm and elegance of one of Canada's premier cities, Victoria, the capital of the province of British Columbia.
Port Angeles Bed & Breakfast provides complimentary transportation to and from the ferry docks.
Your Host: Joy Lingerfelt
Port Angeles Bed and Breakfast
Galaxy Place Port Angeles, Washington 98362
Phone 360 457 9306
E-mail : portangelesbb@aol.com for details and reservations
Outdoor Adventures
Your starting point (and cozy return) for a day of
Port Angeles is a haven for the outdoor sports enthusiast. Fishing, sailing, boating, or kayaking are popular here. You can snowshoe or cross-country ski. Bring your bike and go for a ride, or pack your binoculars for some fabulous birding or ship sighting experiences. Or lace up your shoes and go for a relaxing stroll right here in town.
There are trails suited to both the casual walker and the serious hiker. A delightful day hike can lead you to waterfalls or to a sandy ocean beach; along the edge of Lake Crescent's deep blue waters or to the northwester tip of the contiguous United States; or to the heart of a unique rain forest. We can provide your with a picnic backpack to fill as you wish, and a customized topographical map for your hike, complete with directions from our B&B to the trailhead.
At the end of your day, return to the Port Angeles Bed and Breakfast for a relaxing evening. Curl up with a book by the fireplace in your bedroom, or watch a movie in the grand room.
Don't miss our exclusive Kayak Adventure, too!
---
Welcome to Port Angeles
Nestled in the heart of the Olympic Peninsula, between the soaring Olympic Range and the nation's deepest port, lies the town of Port Angeles. Come, and share with me a few random sights of the art and industry of Port Angeles.
Your Host: Joy Lingerfelt
Port Angeles Bed and Breakfast
Galaxy Place Port Angeles, Washington 98362
Phone: 360 457 9306 e-mail: portangelesbb@aol.com
for details and reservations